When it comes to stall design, like barn exterior design, so many factors determine what shapes the design plans. Your horse lifestyle and the way you interact daily with your horse affect how the interior of your barn should be designed. For me as a backyard horseman who's cared for horses daily for years I knew the design assets that were important to me. Here's what they were!
Stalls that open to the outside pasture and that allow horses to hang heads out of stall door to inside aisle. Each stall having a dutch style door that can be open or shut to the pasture has come in so handy in my horsekeeping experience. It allows a horse to be able to come in or out freely if turned out alone, is a second exit for safety and in case of a fire, and adds more ventilation and light.
Barn entry door that opens right to pasture from stall aisle way. For my daily routine this is essential and the biggest daily timesaver. This allows me to open up the main door and then each stall door to let horses out directly to the pasture. No haltering or messing with gates or leading one by one to turn out. Since our horses are turned out daily for the majority of the day this works great. Having the barn inside the pasture itself works great for backyard horsekeeping in my opinion. For a boarding setting not so much.
Wire mesh on top half of stalls that allows complete visibility of other horses next to and across aisle way of barn. To a horse the main factor in whether or not they feel safe and relaxed is being with their herd. I wanted all 4 stalls to allow complete visibility of the other stalls so each horse feels safe and never visually isolated from the others. It also allows for maximum air movement and ventilation.
Tack/ feed room next to stalls. This is a space we'll use daily and needs to be close by for easy access, and also have a door that locks shut to keep out any potential loose horse.
Removable middle divider between stalls. Because our horses are turned out daily all day the stalls are toward the minimum size recommended. So I wanted to be able to create a larger stall space if needed in case of a long stall rest period, or we ever only have 2 horses or other livestock uses of the space.
Here's a rough idea of the stall layout
Here's the sliding entry door from aisle way right out to pasture.
Here's the dutch doors that open to the overhang. The tops can also be shut completely.
We used this wire mesh fencing, it's 2 in x 4 in openings, small enough we've never had an issue with horses biting each other through it or anything.
https://www.tractorsupply.com/tsc/product/red-brand-welded-wire-60-in-x-100-ft?cm_vc=-10005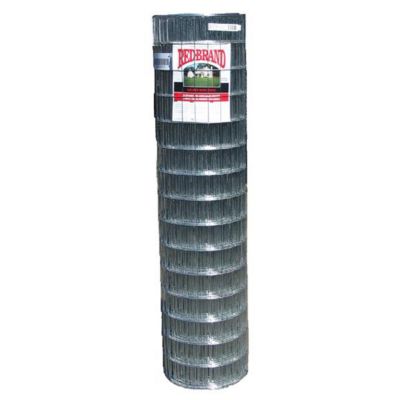 This shows the wire mesh dividing stalls. Also the black metal slots are the solution we came up with for making a sturdy divider that is also removable. Jeff custom made them to fit the space. Each plank can slide up and out of the slots to remove dividers if needed. We would have to remove the wire also in that case. In hindsight if you wanted the wire to remove more easily we could have installed it on a removable frame of wood that could be secured like a picture frame.
Shavings covered Silver enjoying his dutch door.
One long header went across the stall fronts to secure the posts and to attach the wire mesh stall fronts to.
For the aisle way stall doors we chose to diy swinging half doors. Sliding doors are great too, sometimes the swinging open is a bit awkward and down the road we may switch them to sliding. But initially they were inexpensive to build, fairly quick to install, and did the job, which worked out given our long list of projects and other expenses.